AGELESS/GENTLE YOGA
"Learning never exhausts the mind" — Leonardo da Vinci
A yoga class for the mature person, or for someone recovering from an illness or injury. The class objectives are to improve range of motion, posture and balance. A combination of yoga on the chair, some standing to increase strength and balance and floor work to increase flexibility.
IYENGAR YOGA KEEPS SENIORS FROM FALLING
Yoga Journal April 7, 2008
Good news!  Iyengar Yoga may help improve stability and balance in women over age 65, possibly helping them to avoid falls, The Washington Post reports. "After nine weeks of participating in an Iyengar Yoga program designed for senior citizens, 24 elderly females had a faster stride, an increased flexibility in the lower extremities, an improved single-leg stance and increased confidence in walking and balance, according to the findings of researchers at Temple University's Gait Study Center."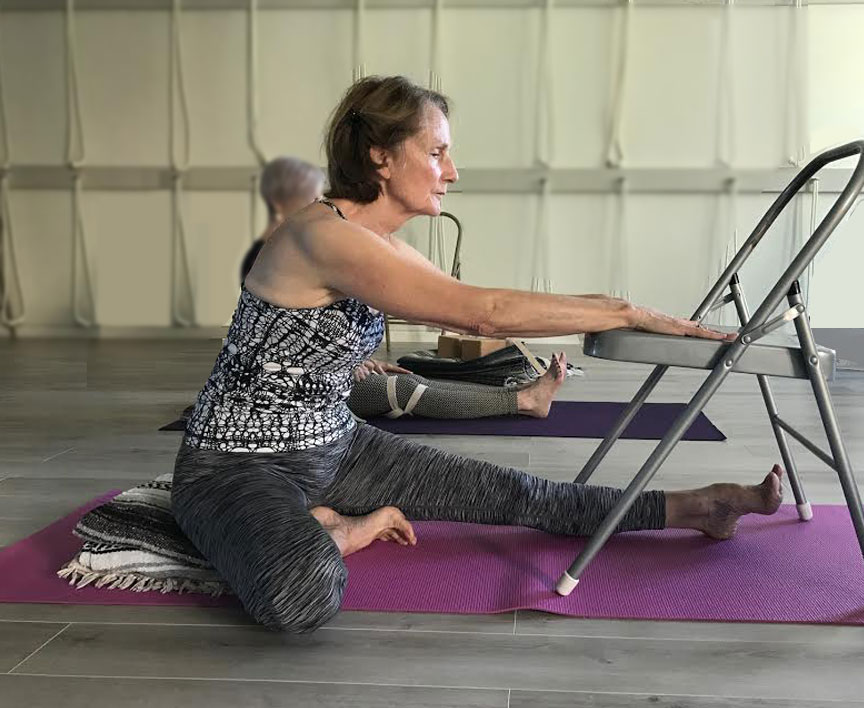 Mature, active adults can build strength, balance and agility that will help them to age gracefully as well as deal with common health issues and stress. The combination of yoga asana (postures), mindfulness and breathing bring health and stamina to the body and peace to the mind.