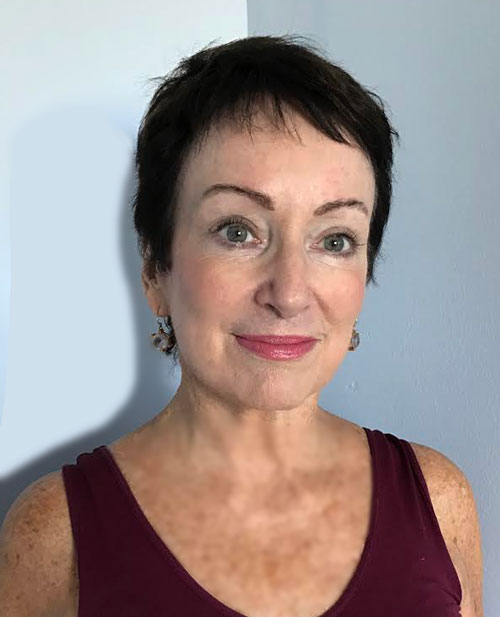 Colleen Gallagher, Certified Senior Intermediate Iyengar Yoga Instructor
Colleen is the ONLY certified  senior Iyengar teacher in the state of Florida.
Her principal teachers are Patricia Walden, Boston and Manouso Manos, San Francisco as well as traveling to Pune, India numerous times to study at the Iyengar Institute.
She was the first Iyengar instructor in Palm Beach County and has mentored numerous teachers in the process of becoming certified Iyengar yoga instructors.  Colleen has a patient, encouraging teaching style, combining a hard work ethic with a sense of fun and lightness  to deliver a meaningful class.
Besides her passion for yoga, Colleen loves to sew, knit and bake. Her banana bread is to die for!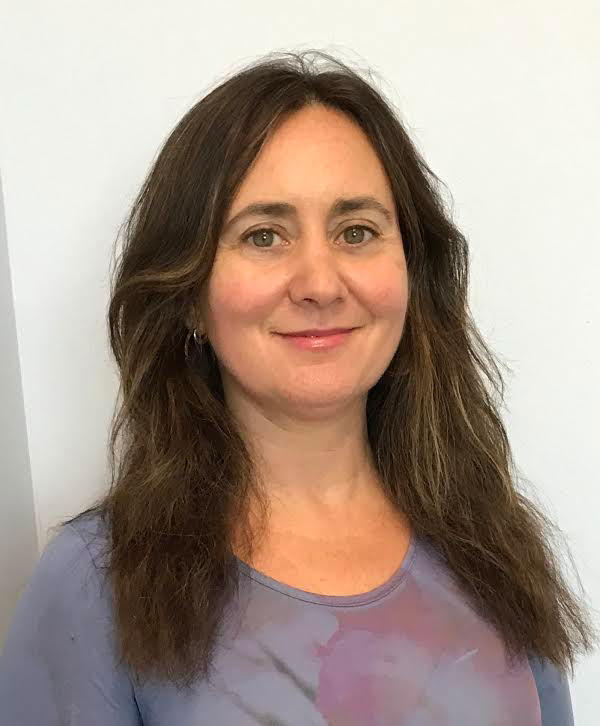 Stephanie Dodge, Certified Introductory Iyengar Yoga Instructor
Stephanie has been a certified Iyengar yoga teacher since 1998 and has studied with B.K.S. Iyengar, his daughter Geeta, his granddaughter Abijata and many of the senior teachers in this country.
Stephanie loves to share her knowledge of yoga and has a unique gentle way about her that will leave you feeling refreshed revived and blissful. She opened Boca Raton's first yoga studio Boca Yoga in 1996 and Boca's first health food Juice Bar in 1985 when she was 18 years old!
In addition to yoga Stephanie loves to play frisbee and make vegan/raw pastries.
Ross Holland, Certified Introductory Iyengar Yoga Instructor
Former attorney and business owner, Ross Holland started practicing yoga several years ago in NY while recovering from a lower back injury. As he was completing his 300 YA certification he took an Iyengar Yoga class with Colleen Gallagher and was immediately drawn to the Iyengar method. He went on to receive his certification in 2016.
Ross lives in Fort Lauderdale with his Cavalier King Charles Spaniel, Wrapper.
In addition to his passion for practicing and teaching yoga, Ross is an avid crossword puzzle enthusiast. He has been regularly solving and completing New York Times crossword puzzles since his early teens.
Judy Rosenzweig, Certified Iyengar Junior Intermediate 1
Judy has been studying Iyengar Yoga for over 20 years. She has studied with Colleen Gallagher and many senior Iyengar teachers including Manouso Manos, Gabriella Giubilaro and Patricia Walden. She is also certified to teach aerial yoga.
Aside from teaching yoga, Judy has an artistic flair. She owns an antique jewelry business, enjoys painting watercolors and her photographs from a trip to the arctic circle in 2015 were absolutely dazzling!
Elisa Aueron, Certified Iyengar Junior Intermediate 1
Elisa has taught since 1995. She teaches with enthusiasm, clarity, and compassion and endeavors to make each student work to the best of his/her ability. She studies with senior teachers regularly.
Elisa is an identical twin whose sister Cynthia also teaches Iyengar yoga in Santa Fe. When the Twin Towers opened in New York City, they were interviewed for twin hostess jobs at the famous Windows On The World restaurant!
Elisa loves  to draw and paint portraits and figures and is an avid book reader.
Amy An, Certified Introductory Iyengar Yoga Instructor

Amy was seeking to balance her busy life as a mom and as a preschool teacher when she first discovered Iyengar Yoga.  She felt grateful to find it – but then she lost it again when her teacher Colleen Gallagher's studio,  The Yoga Room closed.
Many years later she tried yoga- but missed the Iyengar method's careful alignment and attention to detail. This time finding Iyengar yoga included teacher training with Colleen and she discovered the joy of sharing the method with others.
Amy An has attended workshops with Iyengar teachers Carrie Owerko, Manuso Manos, Roger Cole, Bobby Clennell, Eddy Marks and Mary Obendorfer.  
Amy is an animal-loving vegan librarian, lives in a house in Boca Raton with her dog Flappy and husband Edgar, but her dream is to downsize almost to the level of camping!
Jo Boccassini, Certified Introductory Iyengar Yoga Instructor
Jo began practicing Iyengar Yoga in 2002 after suffering numerous sports related injuries. Jo is also a Certified YogaKids instructor.
During her world travels, Jo would travel to India to study with the Iyengars, and Swati & Rajiv Chanchani. Her principle teacher is Colleen Gallagher. She has also studied with the late Karin O'Bannon, Manouso Manos, Lois Steinberg and Gabriella Giubilaro.
Jo's students enjoy her lighthearted teaching style, which combines her quirky sense of humor with a passionate desire to connect with each and every student.
Marti Parker-Krauss, Certified Intermediate Junior I Iyengar Yoga Instructor
Marti opened the first yoga studio in Boca Raton in 1996, with Stephanie Dodge. Together they began the journey that has led them to studying Iyengar Yoga and sharing their knowledge
with their students. Marti has studied with Colleen Gallagher and many senior Iyengar teachers including Manouso Manos, Gabriella Giubilaro and Patricia Walden, over her 40 plus years of study and continues to take workshops around the globe.
Aside from her passion of yoga, Marti is a fashionista at heart! Over 60 years ago, she began using her personal closet as a way to bring joy to her friends. That has now turned into Marti's Closet a one stop shop for athleisurewear that takes her friends and students from the studio to brunch.
Heidi Kistler
Heidi has been a spiritual seeker for many years, and wherever she has lived, she looks for kindred spirits to share with and grow with.
Yoga, also, has been an intregral part of her life for over 30 years, and has provided solace and strength.
Her three decades of working in New York State developmental and psychiatric centers have made her aware and deeply grateful for life's blessings.